Fall Sports Update
The York High School fall sport season has been up and running for the past weeks. 
The York varsity football team has had a great start to the season with a 4-1 record. They won the Homecoming game 14-0 against Fryeburg and recently (10/1/22) played against Oceanside winning 28-24. They had touchdowns from Gavin Davis (QB), Brody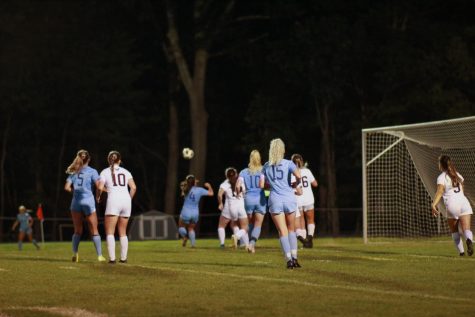 Gullison, Jake Fogg, and Sam Fogg. Quarterback, Gavin Davis, threw for 162 yards and Brody Gullison was the leading rusher with 74 yards. The next home game is October 21st against Wells.
The York boys soccer team has a 4-6-1 record, with Nick Mauro and Nick Hoy as their leading goals scorers. Their next game is against Greely (10/18).
York girls soccer has had a good season so far with a 5-4-3 record. They are ranked 43th in Maine and 11th in Class B. They recently won 1-0 against Freeport.
The York field hockey team has a season record of 13-1 so far. They have scored a total of 37 goals, had three registering, and six shutouts (as of 10/3). Leaders in Goals are Abigail Armlin (9), Abby Dickson (8) and Hadley Cucco (6). They had a combined 21 goal assists, Abigail Armlin with ten, Emma Joyce with five, and Kirsten MacAuley and Ava Brent with three each.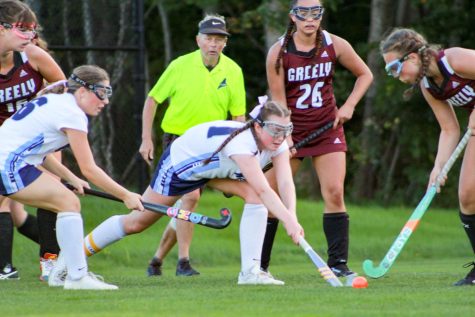 Girls cross country has had a good start to their season with many dedicated runners. At their race in Belfast, York got 5th out of 54 teams, 4th in Maine, and 1st for Class B. Cary Drake got 3rd overall with a time of 18:28. Molly Keneally broke 20 minutes for the first time with her time of 19:32, putting her in 17th overall.
York's boys cross country has had a solid start to the season. They beat Yarmouth and Wells with four runners in the top 10. Aidan Ring has the highest time so far with 18:03 and Herman Ken is second with a time of 18:22.