Drama Club Back in Business with Bye Bye Birdie
The YHS Drama Club is back in business! This upcoming spring, the Drama Club will be performing the musical Bye Bye Birdie. Bye Bye Birdie is inspired by the true story of when the biggest rock star in the world—Elvis Presley—got drafted into the army. It includes many hit songs like "Kids," "Put On A Happy Face," and "Ed Sullivan."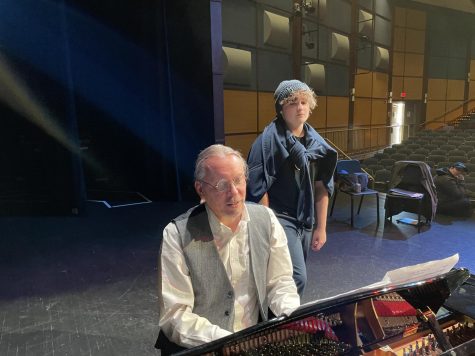 This play comes after two years without live performances. George Hosker-Bouley, the director of the YHS Drama club, explains why being able to perform this play in person is so important. "Live theater is just like storytelling, only being in a theater we all get to hear the story at the same time," notes Hosker-Bouley. "There is nothing like a shared experience to help people feel more involved with their community." Performing in person is an essential part of theater, and without it, there is a divide between the performer and the audience. 
Aspen Davis, a sophomore who will be playing Conrad Birdie in Bye Bye Birdie, makes the analogy, "being back on stage is like when you try a food for the first time in years and it's even better than you remember it." Being able to perform in person after so long is an exciting prospect. "As a senior I feel so incredibly grateful for the chance to perform with my theater family one last time, says Maggie Hamel, a senior who will have a lead role as Rose Alvarez. "Being on stage is such a different experience than performing online, and I'm very excited to finally do it again!" 
Auditions were held on March 21st, and practices for the performance have already begun. Keep your eyes out for more information about when the play will be performed live this spring!