What Sports do Wildcats do Outside of School?
At the Agamenticus Sun, it's quite common to find an article about an update for the sports tied to the school. However, there are students out there participating in other great activities that we don't offer here. Let's see where else Wildcats are sharing their talents and abilities!
Tim Goodell, a junior, is part of Riverside Racing, a bike team based out of Newburyport, MA. The season starts mid-spring, but Tim and his teammates train throughout the winter as well.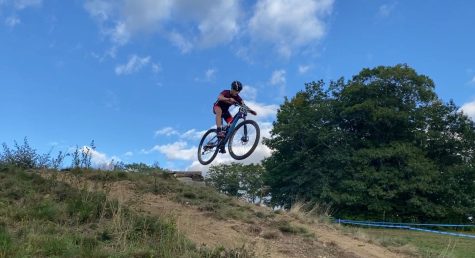 The races are through the NEHSCA (New England
High School Cycling Association). "The NEHSCA has extremely competitive racers from Rhode Island all the way up through Maine," Tim explains. "The first race for the series is on May 1st and continues for the next six weekends." These events are held all throughout New England! 
Tim has been biking ever since he was about three years old, but took on competitive racing when he was eight. When asked what he enjoys most about biking, the answer was simple: "I love the fact that I can bike in so many places and that there are so many amazing people that are just like me in the sport." Tim also adds that this town is a great place to live for someone with a hobby like his: "York is set up with a ton of trails that are fun to ride on and are great training in the off-season," he said. 
Jes York, a senior, has been a figure skater for 11 years. During the season, she spends her Saturday mornings and some Monday nights skating in Dover. However, in the summer, when the Dover and Exeter ice arenas have open skating, Jes can be found there too! 
For 3 of those 11 years, Jes participated in figure skating competitions through the New England InterClub Council of figure skating (NEICC). "Me and a few other students and friends from Dover formed a team and entered. The teams we competed against were from all over New England and for an entire season we would drive anywhere from up in Maine to Cape Cod," Jes explains. 
Although she spent those 3 years, with many successes, dedicated to competition, Jes has decided to continue with figure skating but only through other groups. "I realized that the level of stress I was under was not worth continuing," she said.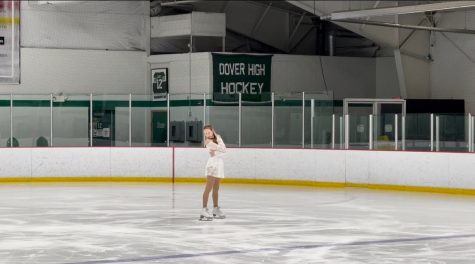 Regarding the groups that she presently participates in, Jes said, "American Ice Theater is one of the groups I frequent. Some friends of mine skate for Ice Dance International and Disney on Ice." Jes works at the Strawbery Banke skating rink in Portsmouth. She is glad to have this job because it enables her to skate there whenever they are open!