Get to Know the Exchange Students: Camille and Anhelina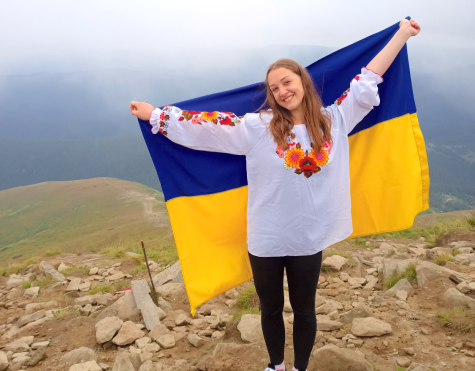 This year, York High School accepted exchange students from France, Germany, Spain, and Ukraine. Camille and Anhelina are adapting to life in the US and hoping to gain much from this experience. 
Camille comes from Reunion Island, located in the Indian Ocean and a part of France. She came to the US to experience the differences in America, as well as practice a different language. Anhelina, born in Ukraine, aims to study in America to learn new things, gain experiences, and explore life in America. 
When asked about the primary differences in education between America and their home countries, school structure was noted as the most significant. On Reunion Island, there are more classes and longer days. Typically, school starts at 8:00 am and goes to 5:00 pm on all days except Wednesday and Saturday when school lasts until 12:00 p.m. In Ukraine, classes all happen in the same building, elementary through high school. Anhelina typically takes twelve to fifteen classes a year, each lasting around forty five minutes with ten to twenty minute breaks in between. In Ukraine, students learn in a way US students may consider "traditional"; as opposed to laptops, they learn with a textbook and paper.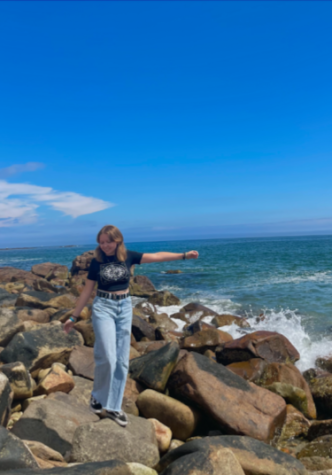 Camille explains that in America, there is more emphasis put on mental health. Reunion Island has strict and competitive schooling that leaves little room for mental health awareness. Anhelina explains that the education system in Ukraine mirrors this strictness, and does not even offer sports through school. 
When asked about the biggest cultural difference, Camille found the way Americans eat to be very different. In France, lunch is longer and more significant than in America. In the US, lunch might take fifteen minutes to gulp down a sandwich before going back to activities, while the French take time and pleasure in their meal. Lunch can last up to one hour in school and three hours at home. In addition, dinner in France occurs much later than in the US.
Anhelina illustrated a cultural comparison through a historical lens, observing that Ukrainian culture is much older than America's. In the 10th century, Ukraine began developing unique customs and traditions, such as national songs, clothes, and dishes. She feels that this history allows Ukraine to develop independence and form a strong, whole nation. On the other hand, in the US each state has its own customs and traditions.
  Camille and Anhelina have enjoyed the experience of living and learning in the US. Camille explains that, although it was hard to leave her family and friends, this has been an important experience. "For now, I do not regret anything. Although I really miss my family and friends and it was really difficult to leave them, I believe it is an experience that I need to live and I am really grateful to have the opportunity to live that dream." She continues to learn new things, understand the culture, and practice a new language. Anhelina feels as though this experience is helping her gain a first hand understanding of the world.